BO STEGALL
Bow Ties + Big Hair + Starbucks = Bo Stegall
Greenville's 2019 Young Entrepreneur of the Year, Bo Stegall captures all of hearts with his genuine and caring personality. He is driven and creative inside and out of the salon. Creating is very own line held to European standards, the The Bo Stegall Collection is for sale in our retail section at the salon, as well as online. Outside of the beauty industry, he is also heavily involved in the Dacusville City Council.
Now accepting female guests for color/cut appointments.
HEATHER COX
Long Nails + Lip Stick + Statement Sunglasses + Calm Cool Attitude = Our Queen of the Salon
10+ years of experience - Heather is a color, cut and BABE hair extension specialist. You can also find her line, iBite Cosmetics, in our retail section of the salon.
MORGAN OBERHOLZER
Communication + Team Work + Organization & Fun = Happy Work Environment
Morgan has a Bachelor of Science in International Business, as well as a Kids YTT Certificate she earned from Soul Yoga here in Greenville, SC.
FASHION TONES, MENS CUTS & EXTENSIONS
BLONDES, MENS CUTS, MUA & UPDOS
COLOR/CUT, MENS & YOUTH CUTS
NATURAL HAIR, COLOR/CUT, MEN & YOUTH CUTS
EDGY/SHORT CUTS, FASHION TONES, UPDOS & MENS CUTS
MENS BARBER, HIGHLIGHTS & YOUTH CUTS
BALAYAGE, FASHION TONES, UPDOS, MENS & YOUTH CUTS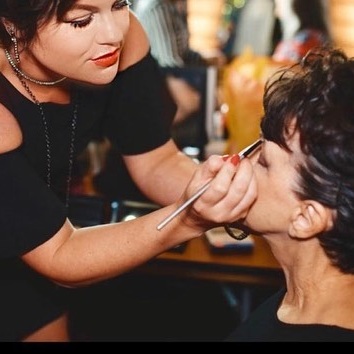 BO STEGALL'S CHEIF OF STAFF, CUT/COLOR/FINISHING TECHNIQUES, MENS & YOUTH CUTS
BO STEGALL'S MASTER COLORIST, BALAYAGE, MUA, UPDOS, FEMALE & YOUTH CUTS
BALAYAGE, UPDOS, MENS & YOUTH CUTS
FRONT DESK CONCEIRGE & MUA